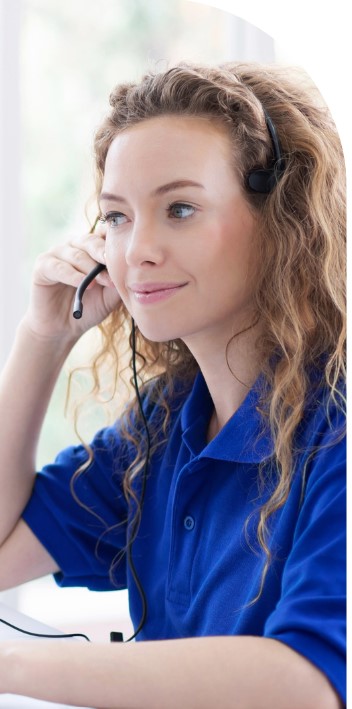 HOW A GERMAN CLINIC REDUCED PATIENT ANXIETY WITH VOICE INPUT OPTION ON WEBSITE

After the pandemic, as patients increasingly rely on emails, phones and digital medium to interact with healthcare providers- there is an increasing challenge to have sufficient admin personnel to cater to such queries.
However, lack of timely response from healthcare provider esp. the clinics, creates stress and anxiety amongst patients and, eventually, leads to attrition.
Human attention is required for 90% of patient queries which bots and FAQs are unable to understand (the context or seriousness of the patient problem).
ROOT CAUSE OF PATIENT STRESS

Lack of adequate support staff to respond timely to patient queries led to patient complaints.
GOAL - MINIMIZE PATIENT ANXIETY BY REDUCING RESPONSE TIME

The clinic wanted to timely respond to patients without hiring additional support admin. Thus, there was a need to explore AI based options.
WHAT TOOL / METHOD WAS USED TO SOLVE THE PROBLEM

To improve the Patient Experience, the Clinic team created a Softbrik account for their team in Rhineland, Southern Germany.
This account was designed to capture better feedback through a Voice Contact Form and the form was put on the clinic's website in the support section with a microphone icon.
Patients could click on this link and directly communicate. 90% of the communication was in German, with the rest being in French and English from the nearby Benelux region.
Softbrik AI transcribed all the voice to text messages and translated all of them to German. The patient messages were categorized, their emotions recognized, and automated support tickets were generated.
The issue tickets were responded to in groups or individually, with the option to respond with both text and voice message.
.

The patient query received has been more than 1K since implementation with 80% response being in bulk to answer appointment logistics. It has led to a major boost in productivity of the admins.

In addition to the increased efficiency and patient satisfaction, the admin staff are happier to avoid answering repetitive calls leading to 25 Hours or more time savings per month. The clinic avoided hiring additional admin person as productivity has risen over 20% now.